About Jackson
Jackson likes to go FAST!
Jackson is from Chamcook,NB. In the summer, he zooms around the sidewalks of St. Andrews-by-the-Sea on his bicycle, and in the winter, he zooms along NB's snowmobile trails, sitting between his Mom & Dad. Jackson also zooms all around the virtual world (with his Mom's help). Using Zoom technology, he participates in online therapy sessions, meetings, and even though there was a pandemic happening, he could still go to school and spend time with his friends. He has a very full house with his 2 dogs: Mister and Autumn, his horse Tiger, and his cat Missy.
Jackson applied to the posting that was shared by Easter Seals NB looking for a new ambassador.
We applied and had an interview and he was selected. It has been a different few years being the ambassador during a worldwide pandemic, but we are all looking forward to getting back to more of a normal. He was 3 years old when he first became the ESNB ambassador. - Hannah McGee (Jackson's Mom)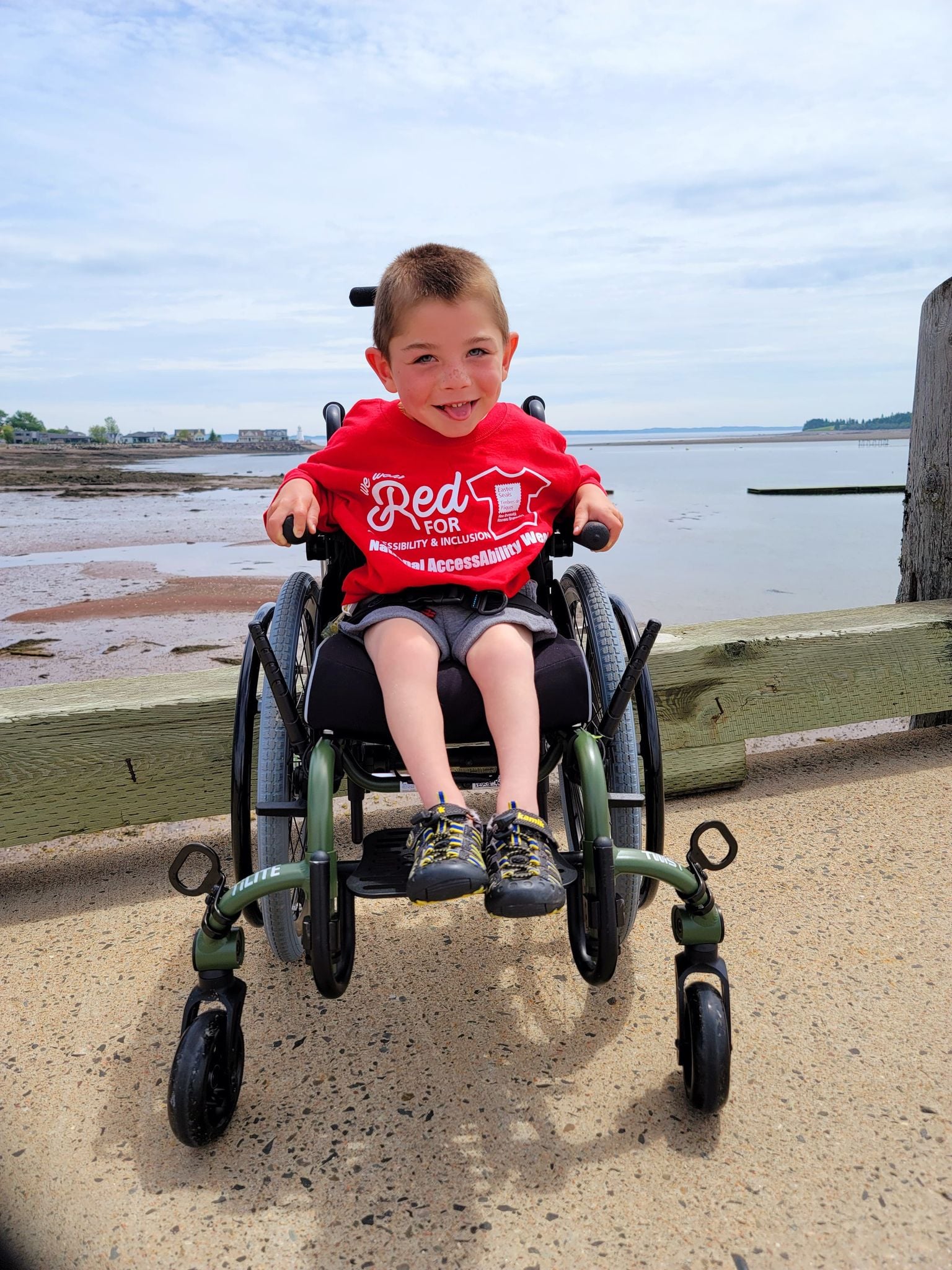 Being ESNB Ambassador is very important to Jackson, he loves to connect with others and share all about the amazing work that ESNB does everyday to help persons with special needs.